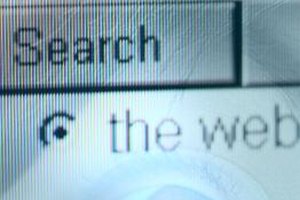 Although pop-up windows can often be irritating when you're surfing the Net, some add useful content on Web pages. All the major Mac browsers – Safari, Mozilla Firefox and Google Chrome – allow you to disable pop-ups. For your convenience, this option can be toggled on and off.
Google Chrome
Open your Chrome application on the Dock. Click on "Chrome," then click "Preferences."
Click "Settings" on the menu, then click "Show Advanced Settings," which is on the bottom of the page. Scroll down and click "Privacy."
Click "Content Settings," then scroll down to the "Pop-ups" section. Click "Allow all sites to show pop-ups." Click "OK" to save changes.
Safari
Open your Safari application from the Dock.
Click "Block pop-up windows" to unlock it (if it is already checked off).
Mozilla Firefox
Open your Firefox application from your Dock. Click the "Firefox" menu, then click "Preferences."
Click either "Block pop-up windows" or go to "Exceptions." From "Exceptions," Firefox allows you to choose to unblock pop-ups on specific Web pages while maintaining the pop-up block function on all other Web pages.
Photo Credits
Hemera Technologies/AbleStock.com/Getty Images