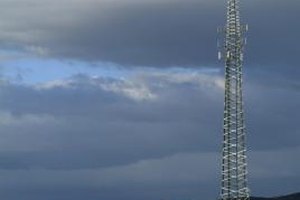 Radio technology has become so well established that you don't have to worry about the fundamental qualities of the radio. The trick to buying a good weather radio rests in the thoughtfulness of the radio's design -- the usefulness of its functionality and the quality of its construction. The National Oceanic and Atmospheric Administration sets technical guidelines that reliable weather radios should have, and radios will indicate their compliance with these guidelines in their marketing literature.
Decide whether you want a portable radio or a stationary one. The portable ones tend to be miniature-sized and have fewer functions. The stationary ones offer AC power and often serve as clock radios.
Look for radios that comply with NOAA's specific area message encoding, or SAME. This technology allows you to program your radio to carry only relevant weather alerts in range of the nearest transmitter, rather than all alerts issued by that transmitter. Because each transmitter strives for a 40-mile range, a radio without SAME would alert you of weather events that aren't moving in your direction and pose no threat to you.
Decide whether you want a radio that automatically turns on from an off state, or interrupts AM/FM programming if the radio is already on, when it receives a weather alert.
Determine whether you want a radio with a hand-powered crank. Nearly all weather radios use batteries, but many offer an additional cranking option so that you can continue to receive reports indefinitely during extended power outages or in remote wilderness locations.
Ensure that any radio you buy has a sufficiently powerful receiver antenna. Good radios have long antennas, attachable antennas or headphone-based antennas, extending beyond the limited range of an internal antenna housed inside the radio itself. This is particularly important if you will need to use your radio in areas with many obstacles that can interfere with the radio transmission, such as mountains and city skyscrapers.
Determine whether you want a weather radio that has other emergency survival features built in. Some weather radios also serve as flashlights, for instance, or have the ability to charge other devices.
Check the battery charge duration of any radio you consider buying. Make sure that it will offer enough hours of service to suit your needs, particularly if you get a radio without a hand crank.
Get a radio with a good return and exchange policy. Then, when you get the radio home, test it. Listen to the quality of the weather band tuner. Take the radio to different locations and test it again. Try the AM/FM tuner, too. Oftentimes, a corner-cutting manufacturer will use a second-rate tuner for the AM/FM band, which could spoil your enjoyment of conventional radio stations, and may indicate that the manufacturer cut corners elsewhere in the radio's design.
Photo Credits
Jupiterimages/Photos.com/Getty Images